快速发现和解决半导体光刻中的Particle污染问题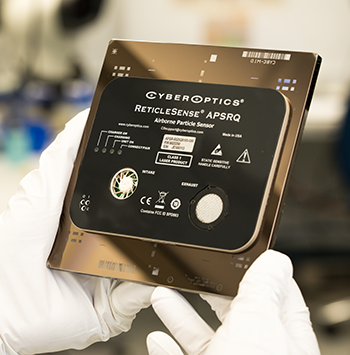 Using Monitor Reticle and/or In-situ Scanner:
A particular photolithography tool routinely had excessive particles.

The in-situ particle scanner would scan monitor reticles going in clean but would intermittently exit with significant amounts of particles of unknown origin.

The particle contamination was a constant source of frustration and traditional methods of particle detection (built-in, monitor reticles and bench-top particle counters) were unsuccessful in identifying the particle source.
Using ReticleSense®Particle Sensor:
There are signi­cant advantages of using the ReticleSense®Particle Sensor (APSRQ) in Photolithographic Scanners for quick particle quali­cation in Photo Lithography reticle environments.

With all the necessary alignment and ducial marks, APSRQ can be loaded directly into a scanner just like a reticle and travel the entire reticle path to detect in real-time when and where particles are occurring in scanners.

APSRQ technology saves the time consuming task of partitioning with multiple surface scan reticles which require the high-value scanner to be brought o‑-line for lengthy particle source troubleshooting.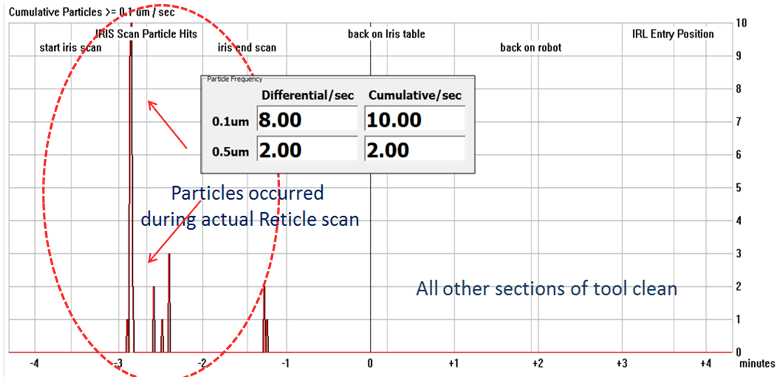 使用传统的光罩控片表面扫描、原地或手持方法,快速识别空气中颗粒的产生时间和地点以及污染源具有挑战性。 此外,由于这些方法缺乏实时反馈,通常"意外"的污染源无法被检测到,或者需要很长时间才能最终识别出来。